Osteopathy for Pregnant Women – Laval
Located in Laval, Ostéo Médica offers osteopathic treatment to pregnant women.
Exclusive Osteopathic Care and Treatment
for Pregnant Women of All Ages
We offer unique and personalized osteopathic care and treatments to pregnant women of all ages. Our treatments are known to soothe or eliminate aches and discomforts such as…
sleep disorders
lower back pain
digestive discomfort
joint discomfort in the knees, pelvis and hips
bad posture
Our delicate touch and ultra-safe adjustments are designed to alleviate your physical issues and encourage the optimal development of your baby.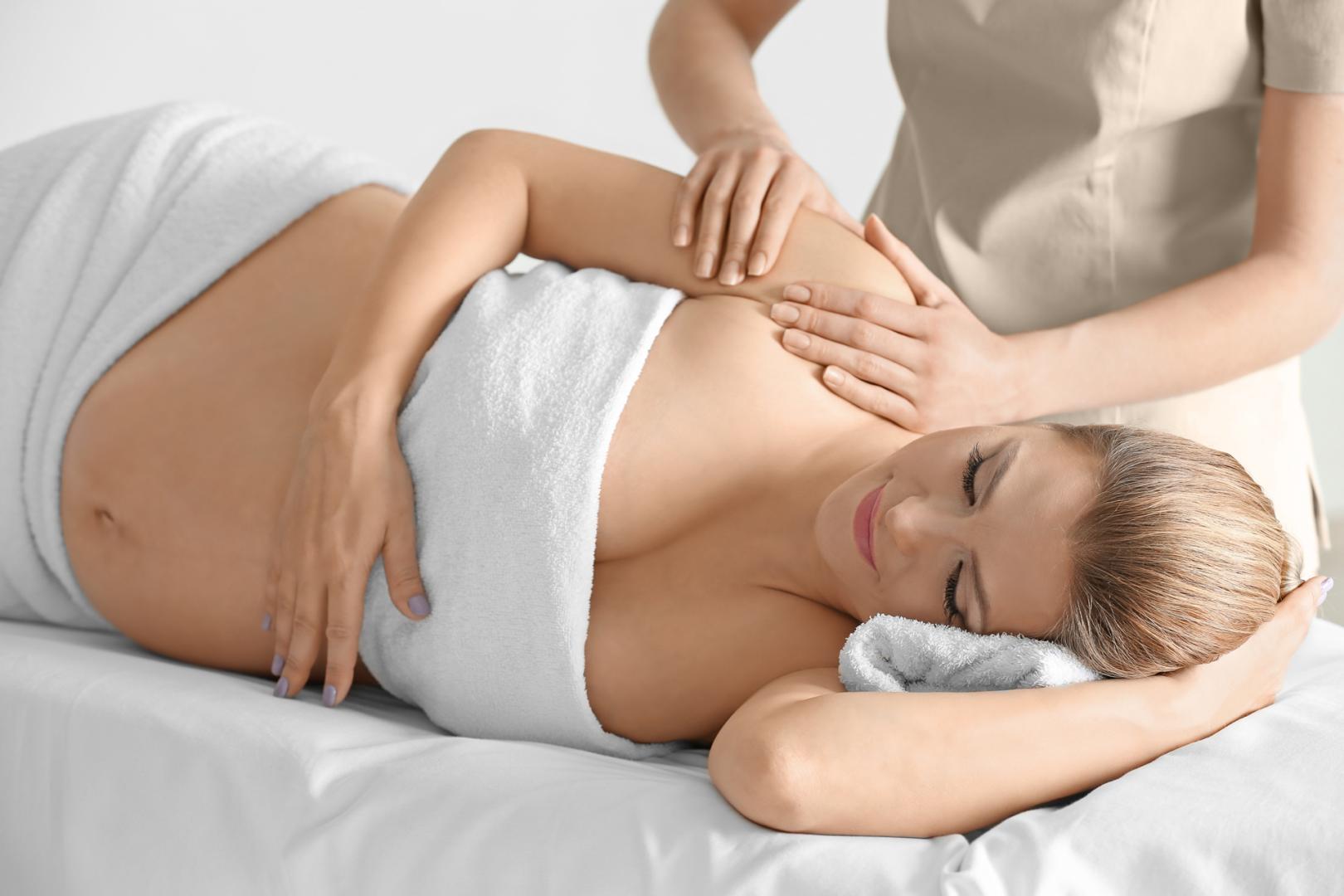 By applying light pressure and gentle manipulation, we'll relieve your pain and make space for your baby to grow.
Osteopathy
Massage Therapy
Physiotherapy
We are the only Qualita-certified osteopathic centre in Laval
Professionalism
Effective Treatments
Our team will conduct a thorough assessment before we embark on your treatment.
We offer our osteopathic services to children, pregnant women, seniors and athletes in Terrebonne (Montréal), Laval and Québec.
Our Osteopathic Program Will Evolve 
as your Pregnancy Progresses
At Ostéo Médica, we'll design your osteopathic program to evolve and adapt as your pregnancy progresses. From the first trimester onwards, we provide osteopathic techniques that are completely safe for your baby and meant to improve pelvic and sacrum mobility.
Further along in your pregnancy, we'll start to offer preparation for childbirth. This service aims to further optimize your pelvic mobility and facilitate the baby's passage through the pelvis. In addition to pregnant women, we also treat athletes of all levels.
Baby-safe techniques to improve your pelvic mobility